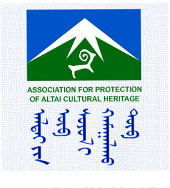 Association for Protection of Altai Cultural Heritage
Conserving the golden interweave of human-nature-culture through traditional nomadic knowledge for the protection of nature and snow leopards.
Golden interweave of human
Nature
Culture
"ТЭНГЭР УУЛЫН ЭЗЭН" Ирвэсийн магтаал 1080HDМонголын Зохиолчдын Эвлэлийн шагналт, зохиолч Ч.Алагсайн үгМонгол Улсын Соёлын Тэргүүний Ажилтан, Байгаль Орчны Тэргүүний Ажилтан Б.Хосбаярын аялгууДэлхийн Байгаль Хамгаалах Сан (WWF)-гийн Монгол дахь хөтөлбөрийн газар болон Алтайн Өв Соёлыг Хамгаалах Төв нар хамтран Цоохор ирвэс хамгаалах олон улсын өдөрт зориулан бүтээв.Snow leopard anthemPoem by Alagsai Chimed Music by Tugchi MNG Throatsinger​For international snow leopard day WWF MongoliaAssociation for Protection of Altai cultural heritage

Publié par Altai Heritage Mongolia sur dimanche 22 octobre 2017
We support the transmission of traditional knowledge, cultural heritage and customs of the indigenous people and herders to future generations by organizing international meetings and fire ceremonies at various locations in Mongolia. The fire ceremony and conference "Protection of Nature and Snow Leopard" held in 2016 brought together guardians of sacred sites and traditional cultural heritage from Mongolia, Kyrgyz Repubic, Tajikistan, and the Russian republics of Altai, Buryatia and Khakassia. In 2015 we began a process to inscribe Sutai Mountain in western Mongolia to the UNESCO World Heritage List, and with the support of the Mongolian government added the sacred site to the Tentative List. In 2017, with the cooperation of WWF-Mongolia, we produced a music video of a snow leopard tribute song.