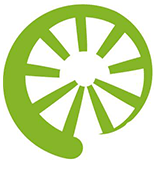 Rural Development Fund is a not-for- profit and nongovernmental policy and research organization established in 2003 to conduct research, develop policy recommendations, and implement activities related to rural development in Kyrgyzstan.
Research
Cultural Summer Camp
Traditional Knowledge
Natural Resources Management
We are focused on "Specific approaches for specific problems in specific places".
RDF works in the field of conservation of biological diversity. We collect, preserve and disseminate Kyrgyz traditional knowledge, which is fundamental for the protection of snow leopards and their habitats. The organization supports locally appropriate initiatives to alleviate poverty and achieve sustainable development in rural areas, and engages communities, policymakers, and the donor community in order to find solutions for development that meets local rural needs—"specific approaches for specific problems in specific places," as we say. RDF provides innovative ideas and approaches, while drawing on both substantial experience in Kyrgyzstan and the region and technical expertise in a range of areas such as natural resources management, local governance, social mobilization and inclusion, and agricultural economics. RDF has a track record of implementing programs with the involvement of multiple projects and/or donors on a collaborative basis.